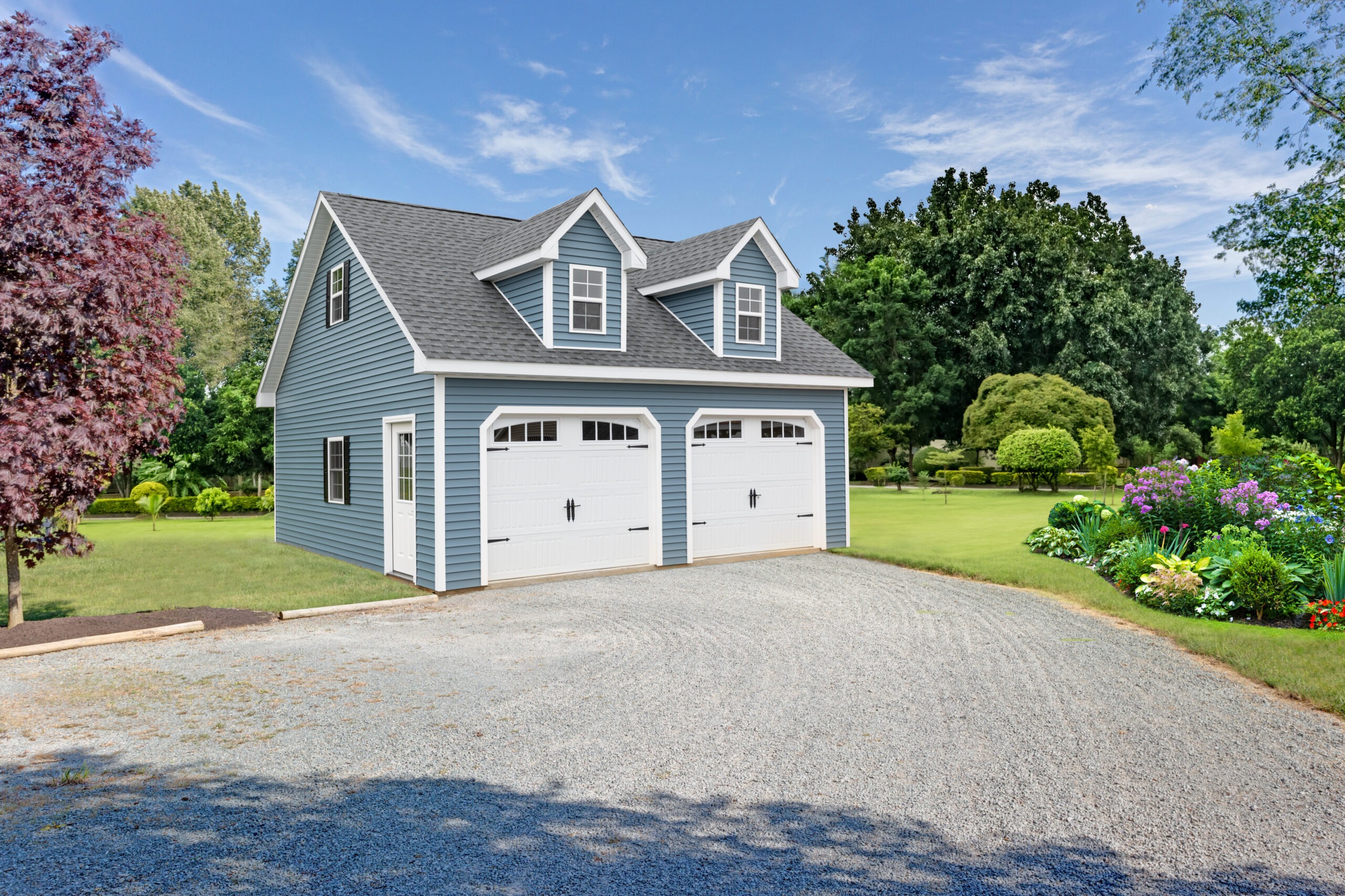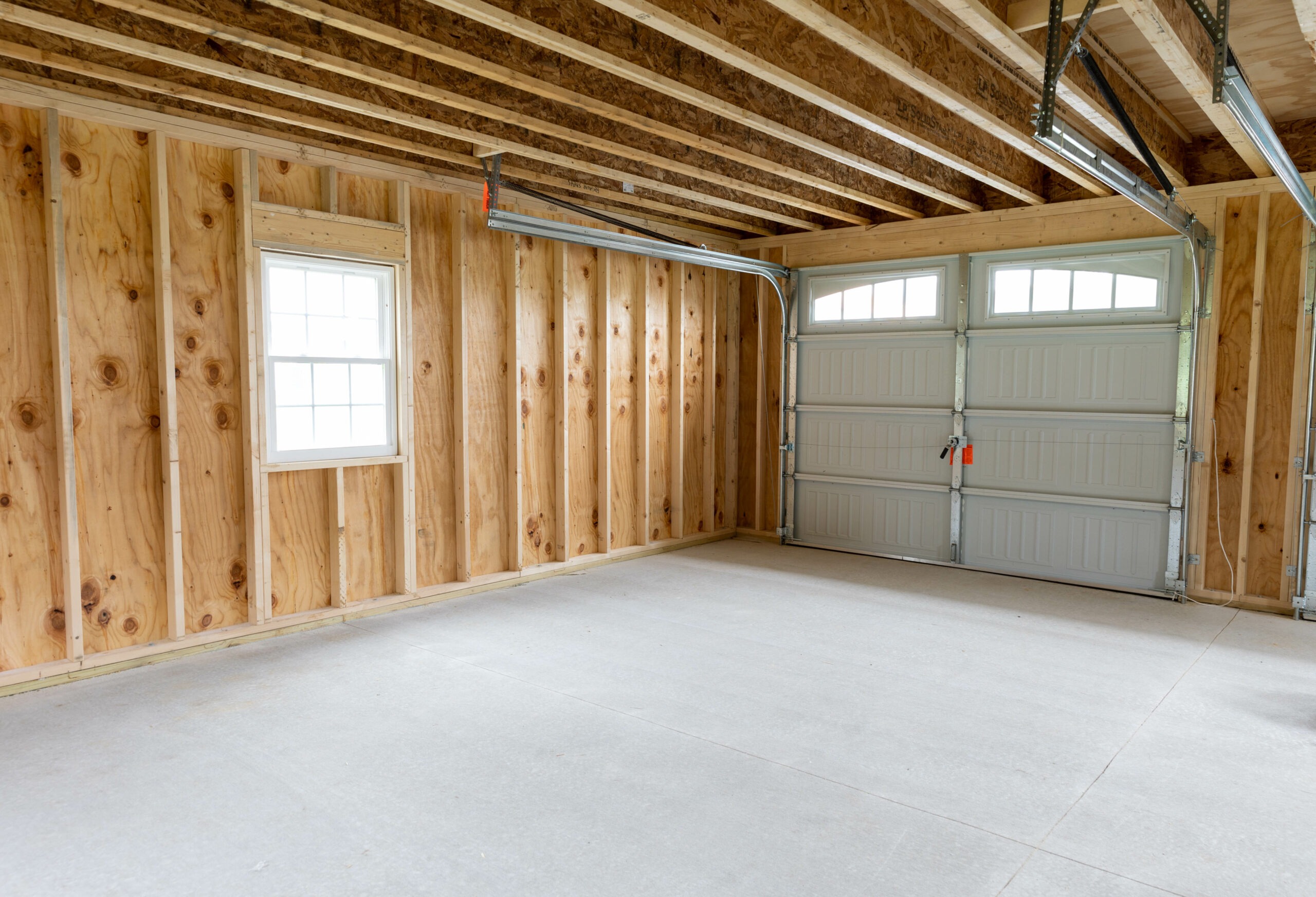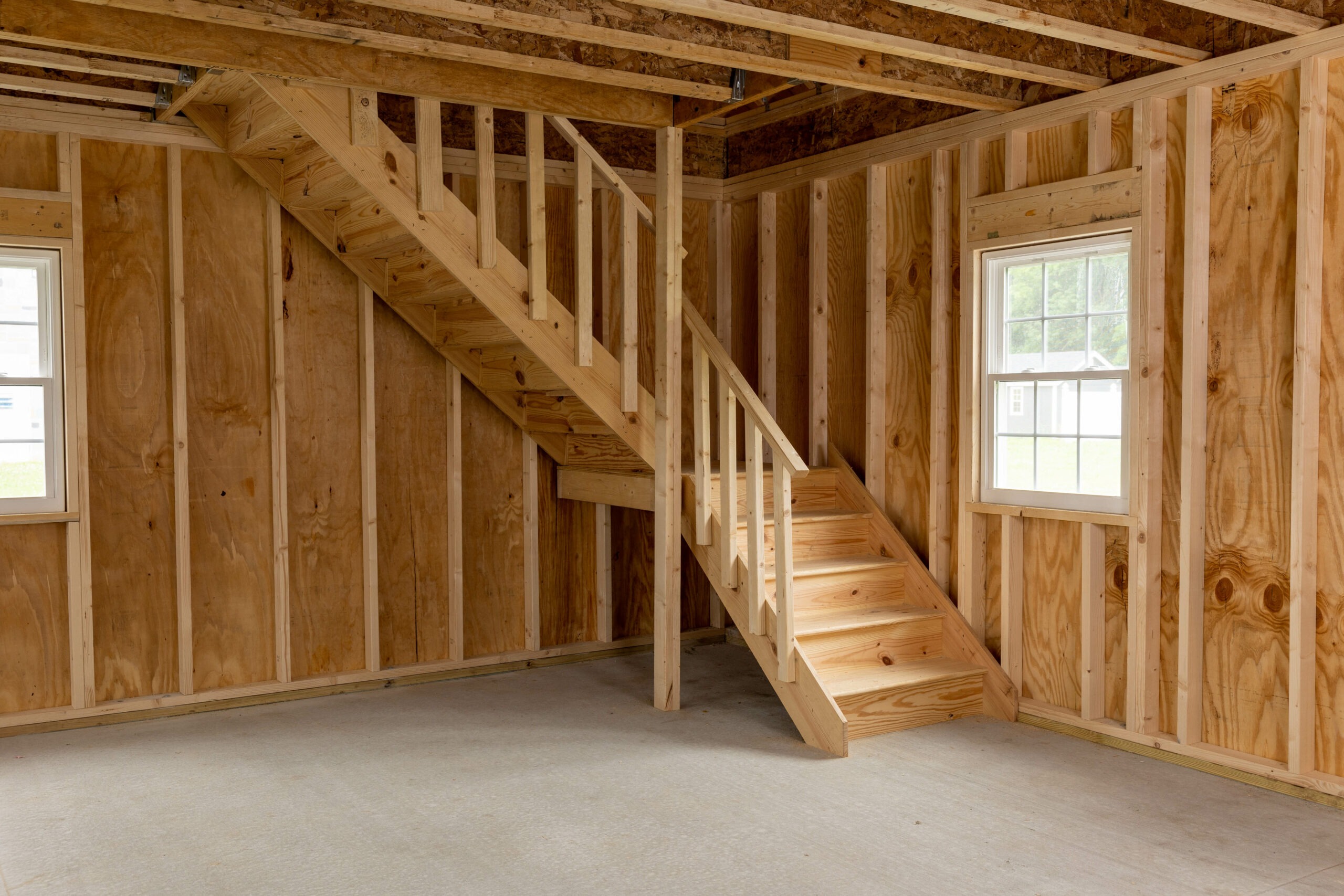 Two-Car Modular Garages
Heritage Sheds & Garages offers one-story and two-story two-car modular garages. If your customer is looking for a stand alone two-door garage, whether for farm equipment, classic cars, or everyday vehicles, Heritage can help.
A-Frame Roofline 

LP SmartSide® or Vinyl Siding

Aluminum or MiraTEC Corners

LP SmartSide or MiraTEC Fascia Boards

Windows with Trim or Shutters

Second Floor with Stairs (Two-Story Garages)
Two-Car Modular Garage Benefits and Upgrades
If your customer wants to go beyond the standard two-car garage, Heritage Sheds & Garages has a variety of add-ons to customize any modular. Below are just a few benefits and customization options.
Benefits
Termite, Moisture, and Rot Resistant
Lifetime Warranty for IKO or GAF Roofing Shingles
50-Year Limited Warranty on LP Siding (SmartSide and Lap)
50-Year Limited Warranty on MiraTEC Corners and Fascia Boards (Where Applicable)
Upgrades
Carriage Style Garage Doors
Traditional Dormers
Additional Windows
Flower Boxes
Electrical Package
Cedar Shake Roof
Cupolas
Weathervanes
View more options by downloading the complete Heritage Sheds & Garages catalog.
What Are Modular Garages?
Modular garages are structures that arrive on site in prefabricated, or partially assembled, segments known as modules. These types of buildings are also more cost-efficient, so for dealers looking to help customers stay within a tight budget, wholesale prefab garages are a smart solution.
When you order wholesale from Heritage Sheds & Garages, Heritage will deliver the modules and our professional contractors will assemble them at the location of your customer's request.
Modular Garages vs. Pole Barns
The core difference between modular two-car garages and pole-built structures is that the wooden pole supports of pole barns must be installed deeper into the foundation. Property owners commonly opt for concrete flooring and metal siding on pole-built structures, but Heritage modular two-car garages feature plywood floors on pressure-treated floor joists and LP SmartSide® or vinyl siding.
Modulars vs. Stick-Built Garages
While modular one- or two-car garages are delivered in prefab modules, stick-built garages are constructed on site after the laying of the structure's concrete foundation. Since they are built on site, these garages take longer to finish and are more costly than modular garages. Contractors of stick-built garages can encounter project holdups as a result of delayed deliveries or supply availability, leaving the customer's property an unfinished mess. With two-car modular garages, customers experience seamless delivery and timely assembly of prefab modules.
Give your customers more options with modular garages. Request pricing below or call us today to expand your inventory of two-car garages.